Feature

1. Excellent beam quality
The beam quality of FLS-FB series fiber laser marking machine is better than that of traditional solid laser marking machine. It is the output of the fundamental mode (TEMOO), the spot diameter is 8um, and the divergence angle is 1 of the semiconductor pump laser. /4. Especially suitable for precision and fine marking.
2. the effect of laser engraving is good
completely subverting the marking machine can not directly laser the aluminum into a black surface - can quickly make the alumina product laser engraved silk screen as beautiful as the surface of pure black, do not need to add any potion, etc. Auxiliary material.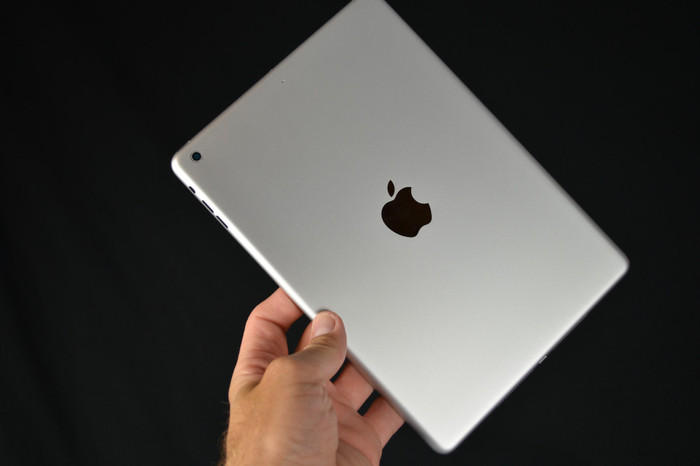 Fiber laser marking (engraving) aluminum-ipad logo
3. low cost of the use
electro-optical conversion efficiency up to 30%, the whole machine consumes less than 500W, is 1/10 of the lamp-pumped solid-state laser marking machine, greatly saving energy consumption.
4. Maintenance-free operation
The laser does not require any maintenance and does not need to adjust or clean the lens.
5. long service life
the use of laser diodes as a pump source, the average working time of up to 100,000 hours.
6. processing speed
processing speed is 2-10 times that of traditional laser marking machine.

Suitable material
A variety of metals, alloys and some non-metals, such as ABS, PVC, epoxy resin, silicon wafers, paint (electronic components packaging insulation, automotive instrument buttons, mobile phone buttons, audio transmission keys).

Application industry
Widely used in electrical and electronic appliances, electronic communications, automobile and motorcycle accessories, precision hardware, gift jewelry, glasses and clocks, instrumentation and sanitary ware and other industries.

Technical parameter
Model

YLP-10/20/30/50/100

YLPM-P20/30(Blackening)

Parameter

Focus lens

F-160

F-160

Mark range

100mm×100mm

100mm×100mm

Working distance

195mm(±5mm)

195mm(±5mm)

Marking speed

300 Character/second,Roman font,height1mm

300 Character/second,Roman font,height1mm

The smallest mark character

0.5mm

0.5mm

The minimum mark line width

30μm

30μm

Mark Laser

Laser type / wavelength

optical fiber/1064nm

/optical fiber1064nm

Output Power(W)

10/20/30/50

20/30

Power stability (peak power)

<5%rms

<5%rms

Power stability (average power)

<1%rms

<1%rms

Beam quality M2


<1.3

<1.3

Pulse repetition frequency

20KHz≤F≤200kHz

20KHz≤F≤1000kHz(adjustable)

Indicating laser


Laser type / wavelength

LD red light, wave length 650nm


LD red light,wave length 650nm


Output Power

<5mW

<5mW

other

cooling method

Air cooled

风冷 Air cooled

Operating ambient temperature

15℃-35℃

15℃-35℃

Power requirements

220V/ 2 phase/50Hz/2.5A

220V/ 2 phase/50Hz/2.5A

Weight

200KG

200KG

Machine power consumption

0.5KW

0.5KW