IC laser decapping machine
Copper process chips have become the mainstream of the semiconductor industry, which poses challenges for device removal in failure analysis. The traditional acid stripping method has been unable to complete the decapping of copper process IC devices, and the yield is generally less than 30%. Rayspeed Laser's laser decapper has brought new breakthroughs in semiconductor analysis.
Features:
This laser decapper designed for IC devices can be used in a single device or in multiple devices with the following features:
1. It has a good de-covering effect on decopper process devices, and the success rate is higher than 90%.
2, the damage to the environment and human pollution is small, in line with the concept of environmental protection.
3. The efficiency is 3~5 times that of the acid removal machine.
4, the computer controls the shape, position, size, time, etc. of the opening, convenient operation, good etching uniformity.
5. The equipment is stable and the failure rate is lower.
6, the volume is small, easy to place.
7. A convenient failure analysis tool for PCBA or BGA substrate sample preparation.
8, almost no consumables, operating costs are very low.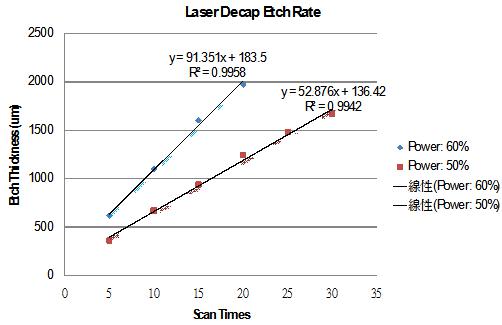 Second, technical parameters
Opening range 50x50mm
Working distance 180mm
Laser wavelength 1064nm, (10.6um optional)
Laser output power 20W
Standard marking range 50x50 (70x70, 100x100 optional)
Line width 40~150um
M2 <2
Frequency 20kHz -80kHz
Input power AC220V
Machine rated power 400w